This service is not yet officially open.
We are running a provisional operation to let people who are likely to use this service know the concepts of Teamgenik and provide feedback. Many of its features are still incomplete. We are working towards its official release in the winter of 2020. See the
Roadmap
for details.
Drive your team with mini apps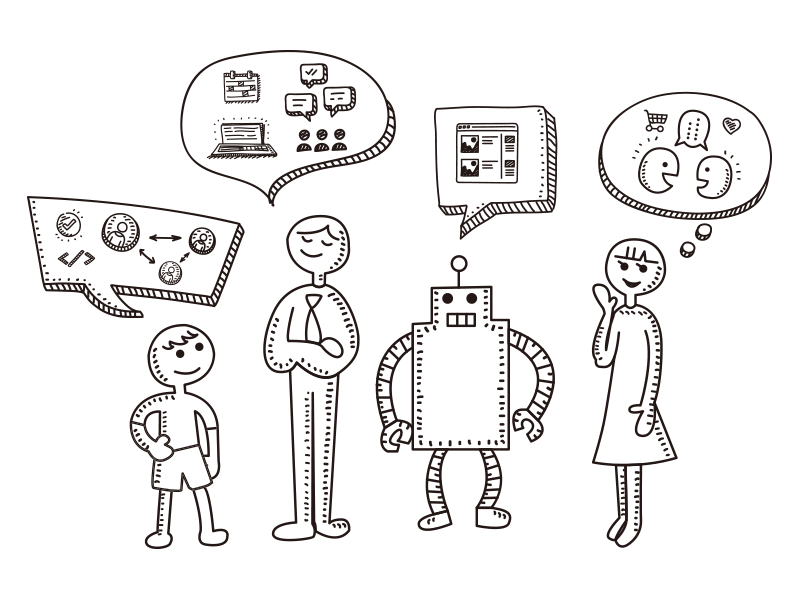 Create a space for your team
Teamgenik is a platform for creating and managing team spaces between you and your friends.
Team space consists of one mini SNS and multiple mini apps.
You know the words SNS and app. But you may not know mini SNS or mini app. Because these are Teamgenik's original terms.
Read more
With Teamgenik, you can create original social media that are easy for you and your friends to use
Teamgenik is a platform for creating social media for you and your friends.
Speaking of social media, you may think of Facebook, Twitter, or LINE.
Social media in Teamgenik are completely different from them.
Teamgenik provides a place where you and your friends can collaborate
The team space you create with Teamgenik has another aspect of collaboration tools.
In the team space, apps such as a shared calendar and a shared TODO list are available for all team members.
All of these features are free to use.
Read more
Experience a new style of programming with Teamgenik
With Teamgenik, you can experience a completely new style of programming that allows you to develop apps even if you don't have programming knowledge.
Using Teamgenik STUDIO, you can develop mini apps and parts with just a mouse operation. It is not a style development that opens a text editor and writes source code.
Read more
Teamgenik has a marketplace for mini apps and mini app parts
In Teamgenik, you can buy and sell your own mini apps and mini app parts on the marketplace (Teamgenik MARKET).
However, buying and selling does not mean buying and selling in real currency (US dollar, euro, Japanese yen, renminbi, etc.). Trading with coins, a pseudo-currency that only works within Teamgenik.
Read more
With Teamgenik, you can collect membership fees from team members
With Teamgenik's payment function, you can collect weekly and monthly membership fees from participants in your team. It is also convenient to collect monthly membership fees and administration fees and neighborhood association fees.
In addition, for example, you can make use of what you are good at and create a popular salon to receive monthly membership fees.
Read more
Promote your team to Teamgenik users
Teamgenik is a free service based on advertising models.
Teamgenik has a space for advertising. Part of this advertising space is reserved for teams that run SNS on Teamgenik.
Read more
Teamgenik can be used comfortably on smartphones, tablets, PCs, and all devices
The Teamgenik user interface is optimized for the browser screen width, making it easy to use in any environment, whether at work, at home, in the city.
Of course, Teamgenik STUDIO, an application creation and development tool, can also be used on smartphones, so you can, for example, develop apps while lying on the bed.
Read more